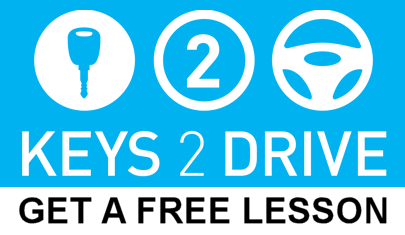 Keys2Drive
Buzz Box is accredited for the Keys2Drive program which is fully funded by the Australian Government. This program gives all learners a free one hour driving lesson when they are accompanied by a fully licensed supervising driver. All Buzz Box Driving School instructors are fully qualified to deliver this lesson to you.

What happens in your free lesson?
The free lesson goes for 60 minutes, during which the keys2drive accredited driving instructor will explain the keys2drive learning approach - 'Find Your Own Way' - and offer examples of how it can be used when learning to drive. The remaining time of the lesson will show in a practical fashion how to use the Keys2Drive approach.

The keys2drive free lesson is not intended to replace normal driving lessons; rather, it should complement them by empowering learner drivers to 'Find Their Own Way' to becoming safer drivers.

Learner drivers will receive training in the best ways to practice, helping them gain the confidence they need to prepare for safe P plate driving and beyond.

Parents/supervisors will come away with tools to help their learner drivers achieve a good foundation for lifelong safe driving.

To claim your free lesson!

To get your free lesson you will need to sign up at the www.keys2drive.com.au website. You can then make a time with us via our website www.buzzboxdrivingschool.com.au or phone 51631769.